Customized Rings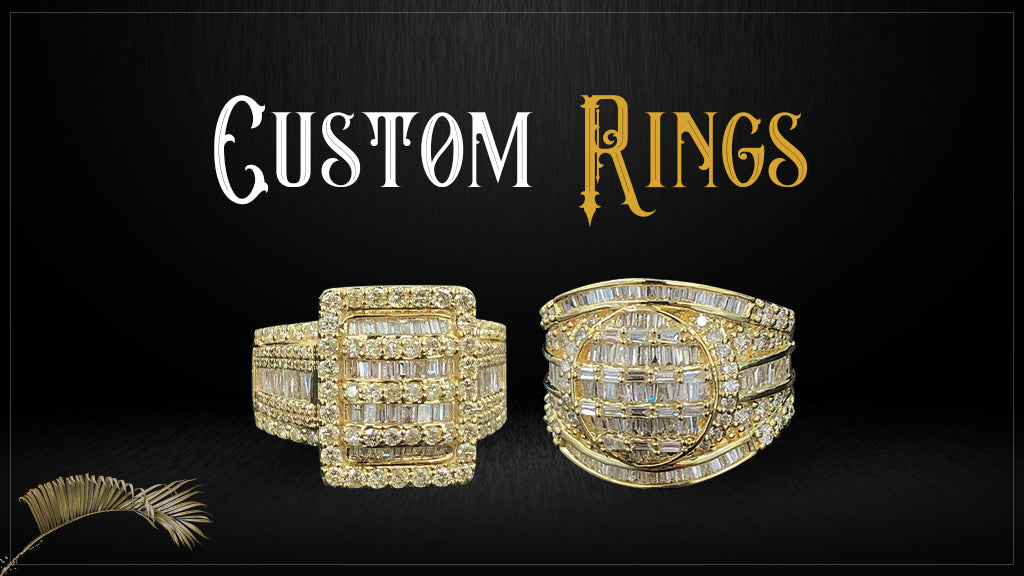 Customized Rings 2021 |Gold Rush Rings in Chattanooga
Surprising your loved ones with the ring gift, you can put character, name on the ring. You can celebrate your special moments with Custom jewelry. And, choose personalized name jewelry that is reasonable and make your day memorable. You can go further for more details on Customizes rings 2021 |gold rush rings in Chattanooga.
Custom Rings
Nowadays everyone familiar with the different types of the rings for instance name rings. And, want to wear new styles of rings. Also, name rings are the very beautiful gift that holds plenty of emotions. Generally, ring is the most powerful part of the jewelry that men and women both carry easily.
If you get a piece of actual jewelry you have some preferences like custom rings. In custom rings you have further categories such as gold, diamond, silver, etc. If we talk about choosing the costly metal to improve a quality of jewelry then we have a lot of choices. Metals are costly if they are rare. We also tell you the qualities of rare metals, if you want to buy then you know what you are looking for.
Gold:
Since the beginning of time, gold is the famous metal. Because it does not easily tarnish. Also, its color is very attractive and it goes with the flow.
Silver:
However, if we see then silver is most commonly used after gold. Because it has a lot of pureness and alloys due to the pure silver is flexible. As well as it is easily blemish.
Platinum:
Maybe platinum is the best option for someone. However, gold and silver are very popular but platinum metal is also the costly, good in quality, and the rarest one.
You are familiar with many name rings that are women, men, and different age of people can hold. Maybe you are searching for the rarest type of rings that you can keep anytime easily.
Custom Gold Ring
Everyone wants the accessories on their hands that are elegant and goes good with their personality. Also, looks good with their outfit for instance; gold rings. Amazing and eye catchy works on the rings enhanced by the gold to create amazing collection of your jewelry. Also, most of the people wearing gold on their engagement and wedding day to make their day amazing and full of memorize. Anyhow, gold is the real classic option for a ring also more jewelry stuff. People can choose the color of gold like rose gold and white gold. But, the pure gold is tagging as 24 karats.
Custom Diamond Ring
Custom jewelry is the well-bred accessory to wear. If we talk about the diamond name ring then it is not lie to say that it enhances your personality and reminder of the person who gifted to you. They are the classic engagement rings for women and men both. Diamond ring shows the centerpiece of jewelry because it appears in many cuts and colors.
Custom Silver Ring
We can see a wide range of silver rings that are in good designs. As we mentioned above it is very commonly used after gold. They are also costly because of the pure silver is malleable. You can make your day best with silver rings because the good option for women's and men's rings.
Custom rings for weddings as available in diamond, gold, and silver. Wide range of people purchase these rings on their special day like engagement, wedding, anniversaries, etc. So, if you want to gift anyone you can think about the name ring ones. After that, you can appreciate your decision and feel happy.
Design Your Custom Rings
Today's requirement and technology, you can design your rings according to your own choice. Custom rings designs are possible through online stores. As well as it is working with a personal wedding and engagement rings according to your choice.
Conclusion:
Our goal is provide a custom design jewelry that offers a unique, amazing, elegant, and quality rings that will last a lifetime. Today it is very popular and everyone loves to wear because of the traditional requirements.