How to make custom jewelry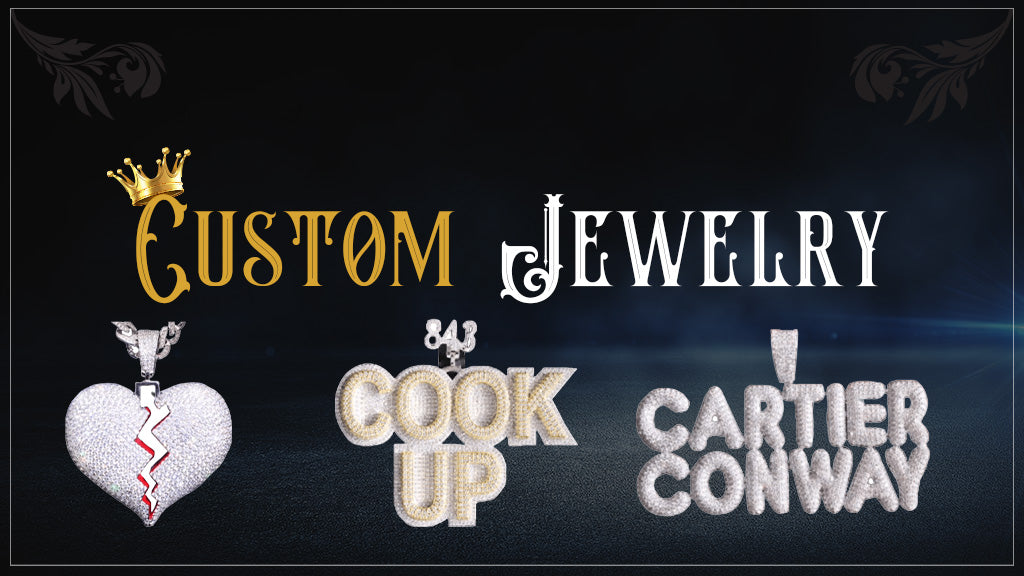 How to Make Custom Jewelry    
Most of the time you think about you have a custom jewelry or a special piece of jewelry for your own wearing and your loved ones. But you have a shortage of budget?  If so you have a lot of choices. If you have a creative mind then you can made it by yourself. Either you are not then don't worry, we are here to help you out… You can share your design and sketch with our jewelry makers and you can meet your desires. For all these you can visit our store. Our Gold Rush Custom Jewelry located in 2100 Hamilton place blvd Suite 1016 Chattanooga JCPenney TN. Gold rush was established 34 years ago. The first store was opened in 1986 at East Gate Mall and, the second one was opened in Hamilton Place Mall Chattanooga. You can find variety of fashion jewelry here. Our huge range in wedding rings, earrings, watches, pendants, necklaces, etc. They are all available in diamond, gold, silver, and custom jewelry. Our store delivers the best quality and unique styles that you cannot see in the world. We have reasonable prices according to your budget. You will pleased to listen that we are providing the best jewelry that will last for a long time. Now, you can see the details about how to make custom jewelry below!
Custom Jewelry Maker
First of all you must think and decide who you work with. For this you must search who's the best in your town. Then, you can share your own design or idea or they will suggests you the good one. For the custom jewelry people must have their own unique ideas. Through this a designer can know what they want and what type of custom jewelry they need.
Custom Jewelry Near Me
Once you decided to work with. Then, customers also search about the jewelry store near me. Where they can easily reach out and get their desirable jewelry. You can search and check our different jewelers. Either you have a good option if you can visit our Gold Rush Chattanooga store. You can reach out us through online or our official website.
Designing Jewelry
So, if you are a bride or a fan of fine jeweler that is something for you. Also, you are familiar that social media and your cell phone made everything easy and accessible. A designing jewelry designer may have little bit high prices due to their unique and amazing stones and styles. 
Design Your Own Custom Jewelry Online
Majority of people like the custom jewelry because they have a specific designs in their mind. In that case, you must keep the design image of that jewelry with you or the sketch of your idea. You can search online custom stores according to your locations. You have a great option of our Gold Rush Jewelry store if you are near to that store that is good for you. Otherwise you can contact us online through our website.
Best Custom Jewelry Websites
There are many custom jewelry websites you can search. You can like their work. And, everyone like custom jewelry and it becomes a trend nowadays. It is very popular because of its good impact on once personality. Once you visit our store you will definitely meet your needs. You can also visit us through online website. You can see our huge range of rings, pendants, necklaces, rings, and many more. They are all available in diamond, gold, and silver.
Custom Made Jewelry
In custom jewelry you have a lot of choices and styles. First of all you must have your own ideas and selections. Which you can share your ideas with your designers easily. Now here are some examples of the custom made jewelry for you!
Name Necklaces
Nowadays majority of the customers want the custom necklaces. Because of its raising trend. You can see many people wearing around their necks beautiful custom necklaces. And, most of these people generating their own ideas about their necklaces. You can observe this reality by their unique styles of necklaces.
Custom Jewelry Pendants
Such as necklaces pendants can also be custom made. Pendants are also a love mark. You can gift it to someone special to keep realize that how he or she is special for you. If you need the custom pendant then you have many choices to get it. You can get it to your favorite brands and get it through our website. Our Gold Rush store give you a best quality with a reasonable prices you can check out and get online through our official website.
Conclusion:
Our fine and good quality custom jewelry are available in different styles where you can meet your needs and desires. Though, you can check out our store. And you can easily visit our online website Gold Rush Chattanooga store. You can please to see that here we have all types of jewelry in good quality and elegant styles.